Top Ten NFL Gifts For the Home Bar Enthusiast
What Should You Buy For Your Friend With the Great Home Bar?
2014 NFL Season
TV:
If there's one thing we all love during football season (other than wins…duh) it's a good bar. But sometimes, on Sunday morning, you just don't feel like leaving the house (you know you've been there). That's where this gift guide comes in. Whether you buy this stuff for yourself or for your friend with the rockin' basement, you're bound to build an NFL home bar that will be the stuff of legend for season after season (and off-season after off-season).
Who doesn't dream of owning a bar right next to his or her team's stadium? You know you've thought about it. This is pretty much the next best thing. Buy your best buddies their own personalized NFL bar signs so they can at least pretend they're making bank every single game day.
USA TODAY Sports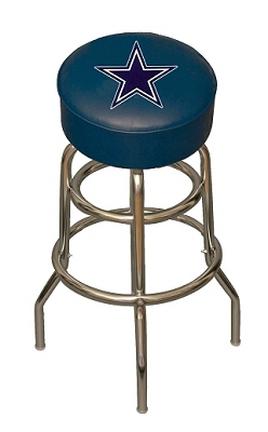 In honor of the Cowboys' big win last night, I decided to feature this barstool. It's available in all 32 teams' colors, though, so you can definitely add some flair to the seating in your favorite home bar. Guarantee your friends will love you forever if you get them a set of these.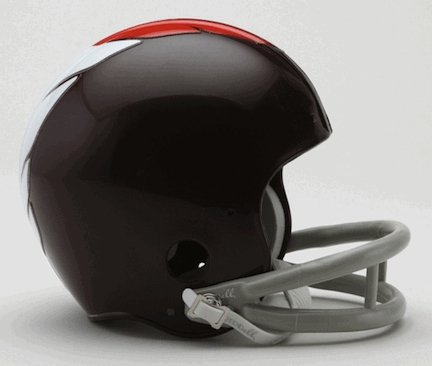 I love history and I love memorabilia. Thus, I'm of the opinion that every home bar should feature some of each. I love these throwback helmets, available for just about every team in the league. They'd look great next to a bottle of Jack, am I right?
If you're on a budget this holiday season, these bar stool covers are a great gift option. They're super affordable and will totally transform even the most boring home bar into a fan cave. Give 'em to everyone on your list.
Repeat after me: Every bar needs beer. And beer steins. These personalized NFL beer mugs are all custom made to fit your specifications. These are sure to be used (and possibly abused) for years to come.
These are a little pricey for koozies, but they look like they'd hold up for a heck of a long time. Plus, they're just pretty cool. Pick-up a couple for your closest friends. Then steal them on game days.
I'm just taking a shot in the dark that Bears fans could use these a little bit extra this morning. You can get this awesome shot glass set no matter who your team is, though. Every bar needs one.
Bars and neon go together like, well, bars and neon. If you're trying to create a great home bar in anyone's house, you gotta get one of these clocks to finish the aesthetic.
If you really want to up the ante in your (or your buddy's) home bar, NFL banners are essentials. I'm particularly fond of this one, for (presumably) obvious reasons. Click to get access to signs for all of the teams in the league.
The piece de resistance of any home bar is an NFL themed fridge. Find your team by clicking on the photo. Get the good times started, y'all.